Mortgage Lender Serving Texas Borrowers
AMK Financial Corporation is a Mortgage Correspondent Lender.  AMK offers you several benefits over traditional mortgage broker services when purchasing your home or refinancing a current mortgage.
Correspondent Mortgage Lender.  AMK is not only a mortgage broker, we are a Mortgage Lender serving Texas borrowers.  As a Mortgage Lender, we can offer you better rates and negotiable closing costs.   Your loan will always close in AMK's name and you won't pay additional broker fees  or 'points' at closing.
Experience & Specialization.
With 30 years of underwriting experience, AMK is able to expertly assess your financial profile, including analyzing tax returns if you're self-employed during the application stage, so that no unexpected  problems arise once the loan is already in progress.  AMK  offers loan approval within two days and a closing date within 30 days of application.

Visit our Services page to learn more about our unique offerings, including our success helping clients secure home mortgage loans with less than two years of salary income or who are self-employed.
AMK Financial Corporation was established in 1999 by Alix M. Kee, one of the first Texas woman-owned mortgage lenders who brings over 30 years of experience to homeowners.  Our personalized service, extensive industry knowledge, and competitive pricing have allowed us to successfully survive many mortgage industry challenges that have occurred in the past two decades.
Our expertise also results in overcoming obstacles that may be present due to a potential homeowner's credit or job status.
We enjoy our work and serve our clients with integrity, honesty, and reliability.
We invite you to get to know us by visiting our list of Valued Clients and reviewing their comments.  View Our Client Kudos.
We look forward to hearing from you!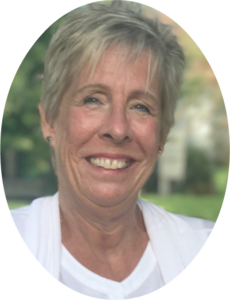 Alix M. Kee
President/RMLO
NMLS License #268714
AMK Financial NMLS License #257544